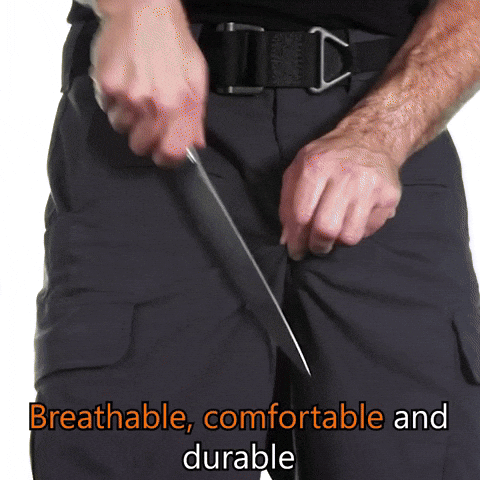 The Effective Tactical Pants
Pants can be more than just clothing. They can be a tool you rely on for your adventure, something so useful it maximizes your capabilities and effectiveness.
Whether you are on security detail, prepping for an outdoor trek, or spending a day at the gun range, you need a pair of tactical pants that are comfortable, durable and hold all the essentials without sagging or wearing you down. That is why we at Tactical IX™ created an urban tactical men pants with law enforcement, outdoorsman, and rugged adventurers in mind.
---
The marines rely on this same IX9 Designed Trouser each day, allowing them to perform at their best. They're comfortable, breathable and fully waterproof. Perfect for trekking, hiking, climbing or just ultra-convenient daily wear which you can rely on for years to come.

---
Tactical Waterproof Pants, the comfortable men's tactical pants are back and better than ever.  Lots of pocket storage and full waterproofing, they're built to trek, hike, and move – but stylish enough to wear each day. They boast an impressive range of design additions. Can be washed directly with water and machine washable fast drying.

---
These pants are crafted using polycotton ripstop, a premium fabric blend that provides load-bearing capabilities, durability and comfort far beyond anything else on the market.
And with enhanced stitching, a stretchable waistband, you can stay fluid and unhindered when making quick, tactical movements.
---
LOW-PROFILE POCKETS – Keep clips, ammo, first aid or tactical equipment accessible with 9 load-bearing pockets(includes two enlarged pockets) located across the front, rear and thighs. Even feature internal pockets for extra padding and knee pads.