Tactical Desert Low-Top Shoes
$65.99
Whether you're on the trail or in tough terrain, the Tactical Desert Low-Top Boot provides durability and long-lasting wear.
The upper is made of Teflon waterproof material, which is scratch-resistant and wear-resistant.
Protect your toes with high-density rubber bumpers.
Adding a three-dimensional shock absorption module to the side of the shoe can effectively relieve external forces on the side.
Tank-like track soles, which enhance the friction on the ground and can effectively prevent slipping.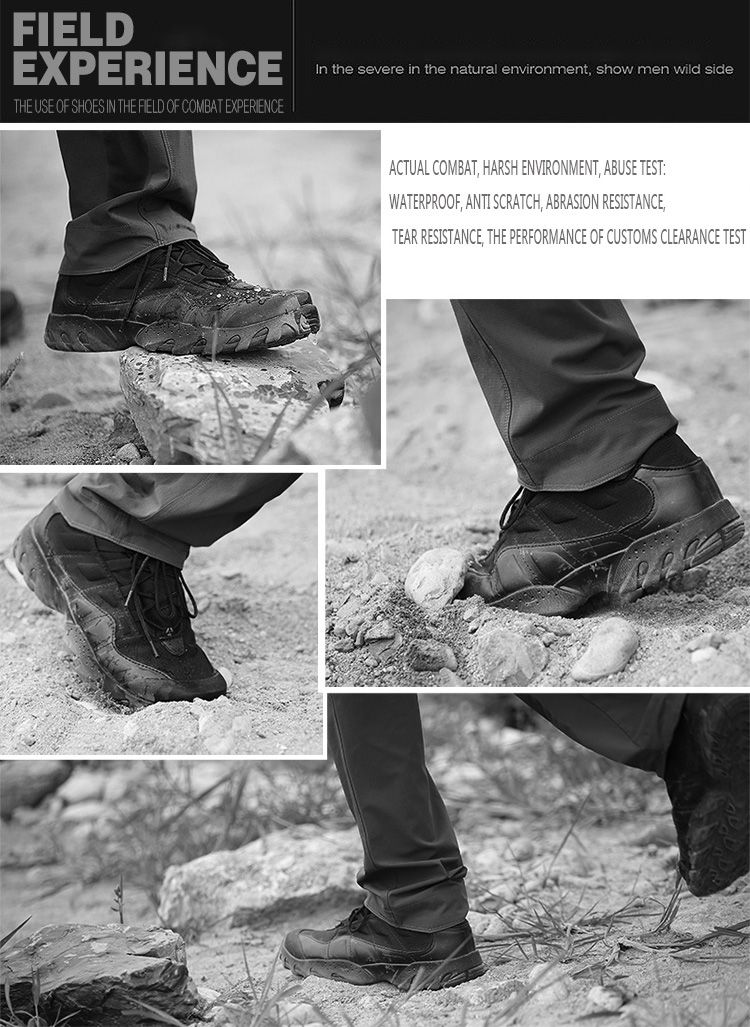 Additional information
Color

:

No selection

Black, Khaki

Size

:

No selection

EUR39 | US7, EUR40 | US7.5, EUR41 | US8, EUR42 | US8.5, EUR43 | US9, EUR44 | US9.5